I have not yet been given Zambia job - Igesund
http://www.africaeagle.com/2016/08/i-have-not-yet-been-given-zambia-job.html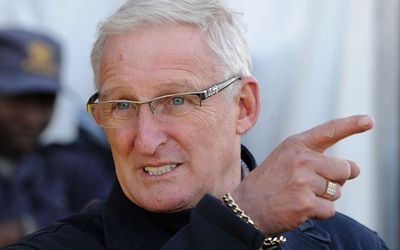 Despite media reports suggesting that former South African coach Gordon Igesund has been appointed as the new head coach of Zambia, it looks like it's not a cut-and-dried deal just yet.
Chipolopolo are still yet to find a suitable replacement for Herve Renard and the Football Association of Zambia (FAZ) is eager to replace caretaker coach, George Lwandamina - and appoint a full-time successor.
Speaking to this website, Igesund said he cannot offer a comment at this stage because there are matters to be sorted out first.
"Look, at this stage I can't comment. All I can tell you is that I went for an interview in Zambia and there are terms to be agreed upon," said Igesund.
"I was interviewed yes and I'm still waiting on few things to say the deal is done.
"You can just call my representative for now, Mike Makaab – from me, no comment for now."
Meanwhile, the FAZ executive committee is reported to have met last weekend with media reports suggesting that they have opted for the former SuperSport United mentor.
According to the association's general secretary ,Ponga Liwewe, they have got their man and will officially announce him on Tuesday.
"We have chosen the coach. So we are now engaging him on issues of personal terms and we hope we conclude this and announce him tomorrow (Tuesday)," Liwewe said.
This website made attempts to reach ProSport International's Mike Makaab, but he was unavailable on his mobile phone as it rang unanswered.