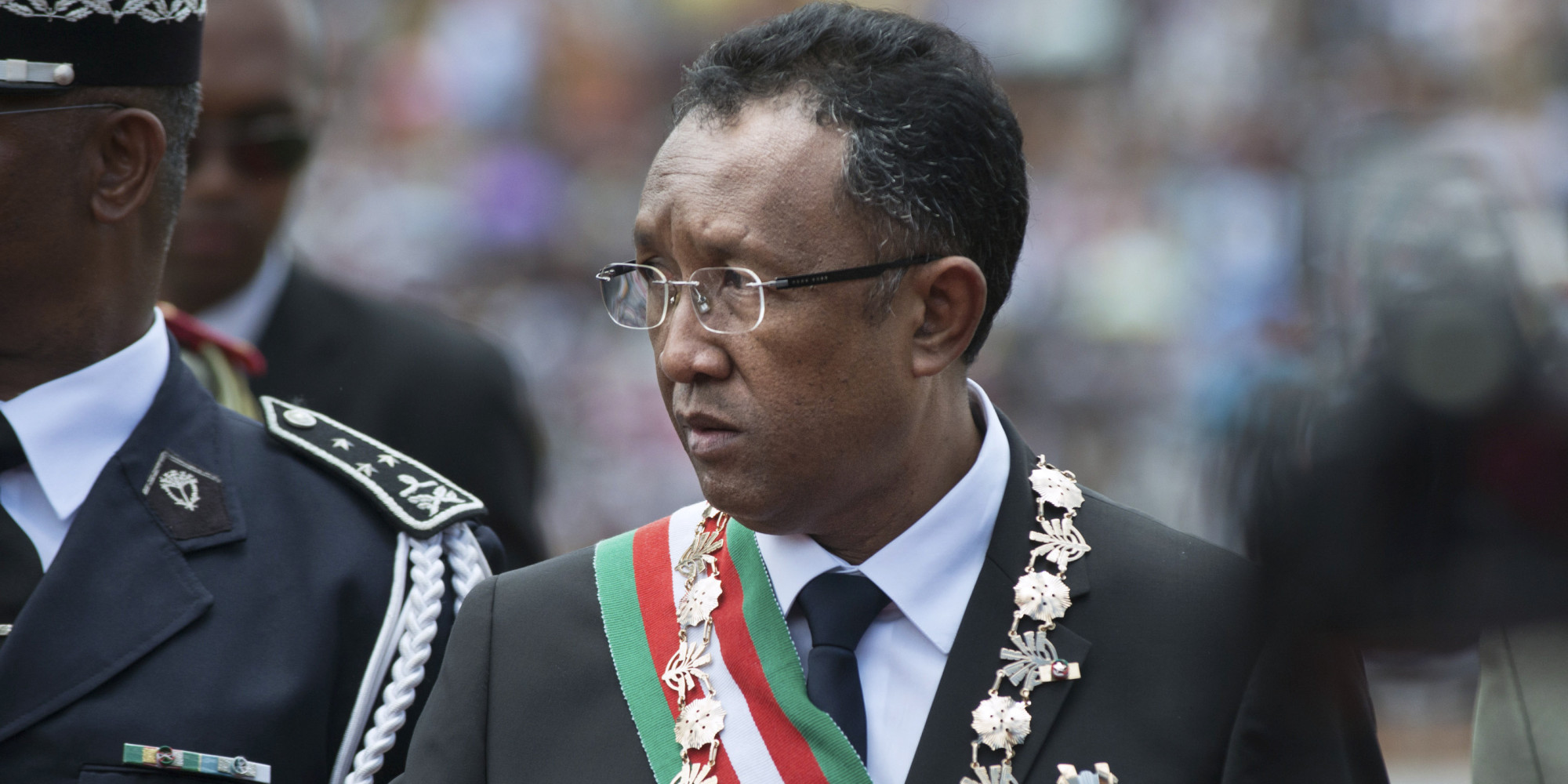 Parliamentarians in Madagascar have voted to impeach President Hery Rajaonarimampianina. The constitutional court will now decide whether ...
Nigeria's army has sacked at least 200 soldiers for cowardice and failure to fight against Bok...
The Noguchi Memorial Institute for Research has confirmed there is Avian Influenza virus or Bird...
The Constitutional Court on Wednesday ruled against the routine arrests of women on allegations of soliciting for paid sex in the street...
Ethiopia's ruling party and its allies have won a landslide victory in the country's parliamentary elections, based on preliminary r...
Swiss authorities have arrested seven leading FIFA officials in Zurich on racketeering and bribery charges brought by the United States ...
At least 43 people have been reported dead after Boko Haram attacked Gubio town in Borno State. ...
Nigerian airlines have grounded flights and radio stations were silenced as a months-long fuel shortage aggravated by striking oil tanker dr...
Politics[two]
Business[left]
Sports [right]
Entertainment [combine]
Photo of the Day [carousel](6)
World[combine]
Popular Posts
With actions like these many analyst now believe that Nigerians are slowly loosing their cultural and moral values. A girl from southern ...

We've seen a lot of Shower Hours in this short two weeks of Big Brother Africa The Chase and many observers say Namibia's Dillish BBA Shower...

Labels
Nigeria
Africa
Boko Haram
Terrorism
South Africa
United States Of America
Goodluck Jonathan
2015 Elections
Big Brother Africa
Lagos
APC
AFCON
Zimbabwe
Liberia
Cameroon
Somali
Libya
United Nations
Abubakar Shekau
Buhari
Barack Obama
Sierra Leone
Education
Olympics
Ivory Coast
Oscar Pistorius
Zambia
Senegal
Abuja
Borno
Tunisia
Jacob Zuma
Al Shabaab
Mandela
Algeria
Russia
Al-Qaeda
Pope Francis I
Patience Jonathan
Robert Mugabe
Adamawa
African Union
Barcelona
Niger
Malawi
Nigerian Army
Stephen Keshi
Jose Mourinho
Saudi Arabia
Uhuru Kenyatta
Congo
Babatunde Fashola
Burkina Faso
CBN
MTN
Okonjo-Iweala
Big Brother CHASE
Pope Benedict XVI
Yobe
Ecowas
Muslim Brotherhood
Pokello
Aliko Dangote
Amnesty
Angola
Argentina
Brazil
ANC
Asari Dokubo
Botswana
Isreal
MEND
Sanusi
Wole Soyinka
Aljazeera
Hosni Mubarak
Adenuga
Justin Bieber
Basketball
Bayelsa
Malema
Niger Republic
Osama Bin Laden
Guinness World Record
Kobe Bryant
Middle East
Morgan Tsvangirai
Racism
Singapore
Bakassi Peninsula
Cape Verde
Lesotho
Malaysia
Sokoto
Abu Qaqa
Peter Odemwingie
South Korea
Tiger Woods
Yemen
Hezbollah
Pope John Paul II
Somaliland
Yakowa
Yvonne Ndege
Zamfara
Zaria