Nigeria Rises 4 Places in Latest FIFA Ranking
http://www.africaeagle.com/2016/10/nigeria-rises-4-places-in-latest-fifa.html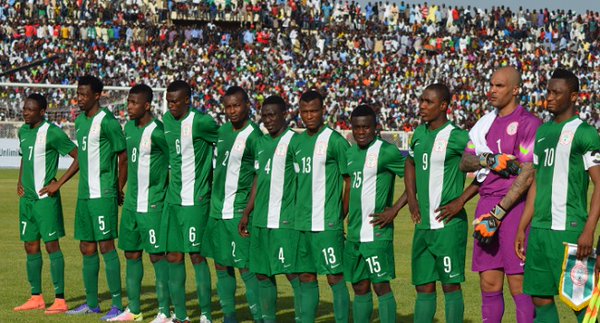 Nigeria rose up four spots to 60th place in the Fifa rankings released on Thursday, though are eleventh-ranked African side.
The Super Eagles leap came as a result of their 2-1 victory against Zambia in the 2018 Fifa World Cup qualifier played in Ndola.
One the continent, they are ranked behind reigning African champions, Côte d'Ivoire, Senegal, Algeria, Tunisia, Ghana, Egypt, Congo DR, Congo, Mail and Cameroon.
Super Eagles' opponents in next month's qualifier, Algeria, are unmoved to rank no. 35 in the world and third in Africa.
Cameroon and Zambia are placed 59th and 94th respectively in the world.
The biggest rise in terms of places and points are Montenegro (56th, up 49), following wins over Kazakhstan and Denmark.
Argentina remain the best football country in the world and are closely followed by Germany and Brazil in second and third place respectively.
The next ranking will be published on 24 November 2016.