Kenyan Couple Commits Suicide Same Day, Makes Shocking Request in Suicide Note
http://www.africaeagle.com/2016/11/kenyan-couple-commits-suicide-same-day.html
Residents of Githurai 44 area in Nairobi, Kenya are still reeling from shock after a couple committed suicide on Tuesday morning, November 22. The couple left a suicide note requesting that they be buried together.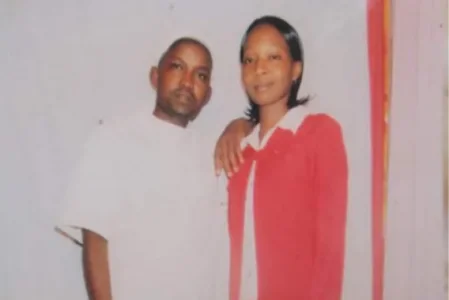 According to reports, Esther Muthoni took her life first and few hours later, her husband Simon Maina Kiarie, killed himself.
Simon had called his brother to inform him that his wife had committed suicide and that he needed to rush to the house immediately.
"After calling his brother he committed suicide, by the time his brother arrived at the house, he found his body hanging next to that of the wife," Kiambu OCPD Duncan Ngutu said.
According to neighbours, the couple had always engaged in domestic quarrels and police suspect that the man may have killed his wife before committing suicide.