US Dentist Apologizes For Killing Zimbabwean Lion After Heavy Internet Blasting
http://www.africaeagle.com/2015/07/us-dentist-apologizes-for-killing.html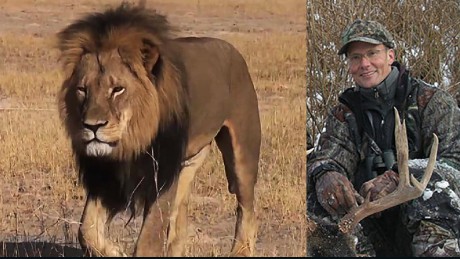 The US dentist who killed a lion in Zimbabwe has apologized to his patients in Minnesota for the disruption caused by the anger directed at him.
Walter Palmer's dental practice in Minneapolis has been closed since he was named as the tourist who shot Cecil, Zimbabwe's most famous lion.
Two Zimbabwean men have been charged over the death and local police say Mr Palmer may also face poaching charges.
He says he thought the hunt was legal and was unaware Cecil was protected.
'Divisive topic'
In a letter sent to his "valued" patients on Tuesday, Mr Palmer said he had been in the news "for reasons that have nothing to do with my profession or the care I provide for you".
He described himself as a "life-long hunter" but said he rarely discussed his passion with patients "because it can be a divisive and emotionally charged topic".
Echoing an earlier statement, he insisted that he thought the hunt was legal and said he would assist authorities in Zimbabwe or the US in their inquiries.
Cecil, who was a major tourist attraction at Zimbabwe's largest game reserve in Hwange National Park, is believed to have died on 1 July, but the carcass was not discovered until a few days later.