Nollywood actress Kate Henshaw slams company for unauthorized use of her Image
http://www.africaeagle.com/2016/11/nollywood-actress-kate-henshaw-slams.html
Nollywood actress Kate Henshaw is mad at new liquor company Frixion Vodka for using her image to promote their product without seeking permission from her.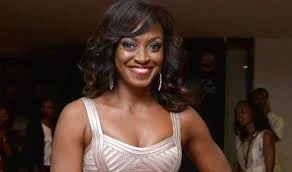 The brand said to be a Swedish-made distilled alcoholic beverage reportedly took to its Twitter page to share images of its new brand ambassadors including an image of Kate.
The brand tweeted, "A long drink with Kate Henshaw and we still want more. #frixionvodka #wearthecrown @HenshawKate Kate Henshaw ''
Minutes after the Tweet, Kate slammed the brand "I detest this! This is what happens in a lawless country!!" she wrote. "Do you have my permission to use MY image?''.
Will Kate Henshaw sue Frixion Vodka?